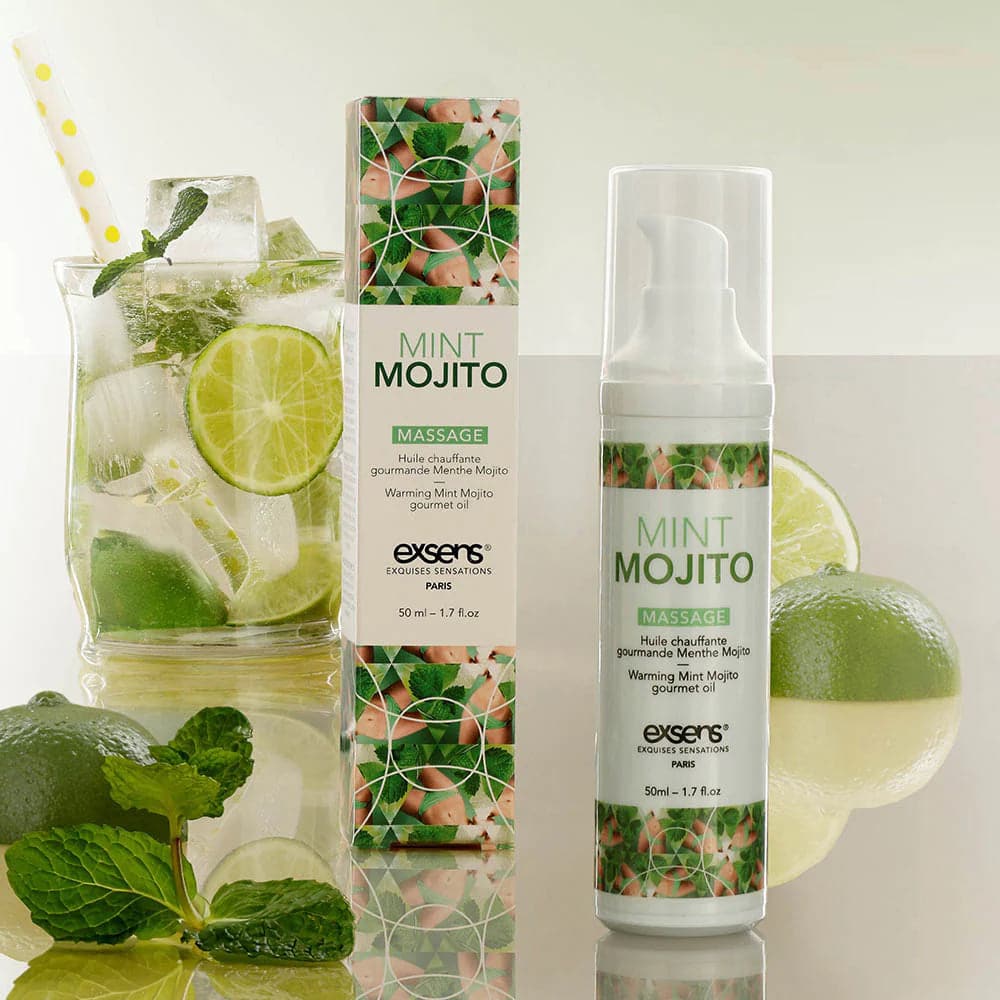 EXSENS Mint Mojito Warming Massage Gel will surely heat things up between the sheets! Created for intimate foreplay and oral pleasure, This refreshing cocktail of cool mint, tangy lime, and a hint of sweetness offers a hot experience.
Gourmet Warming Massage Oils by Exsens® are vegan, paraben free formulas to tease and enhance pleasure with a gentle warming sensation when spread on intimate areas. Just one taste, and you'll be hooked. Apply to all of your erogenous areas!
Key Features:
Vegan


Paraben & Petroleum-based ingredient free (Condom friendly)

Non-Staining

Warming sensation with friction - glow gently and feel the heat increase!

No Bitter Aftertaste, Sugar Free
Directions for Use: Apply to intimate areas where a gentle warming sensation is desired. For foreplay and oral pleasure. 

Ingredients:  vegan glycerin, propylene glycol, aroma (flavor), sodium saccharine
*FOR EXTERNAL USE ONLY*
Mint Mojito Gourmet Warming Massage Gel by Exsens® - 1.7 Fl. oz