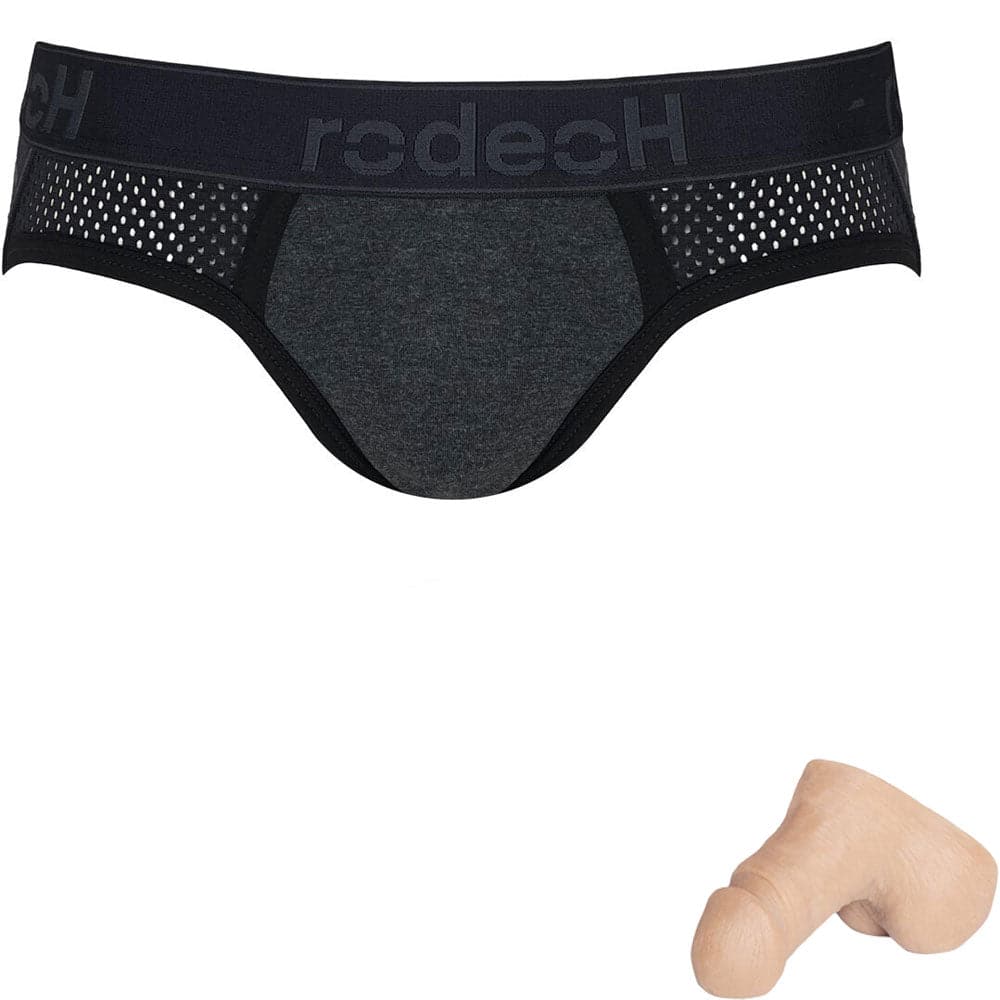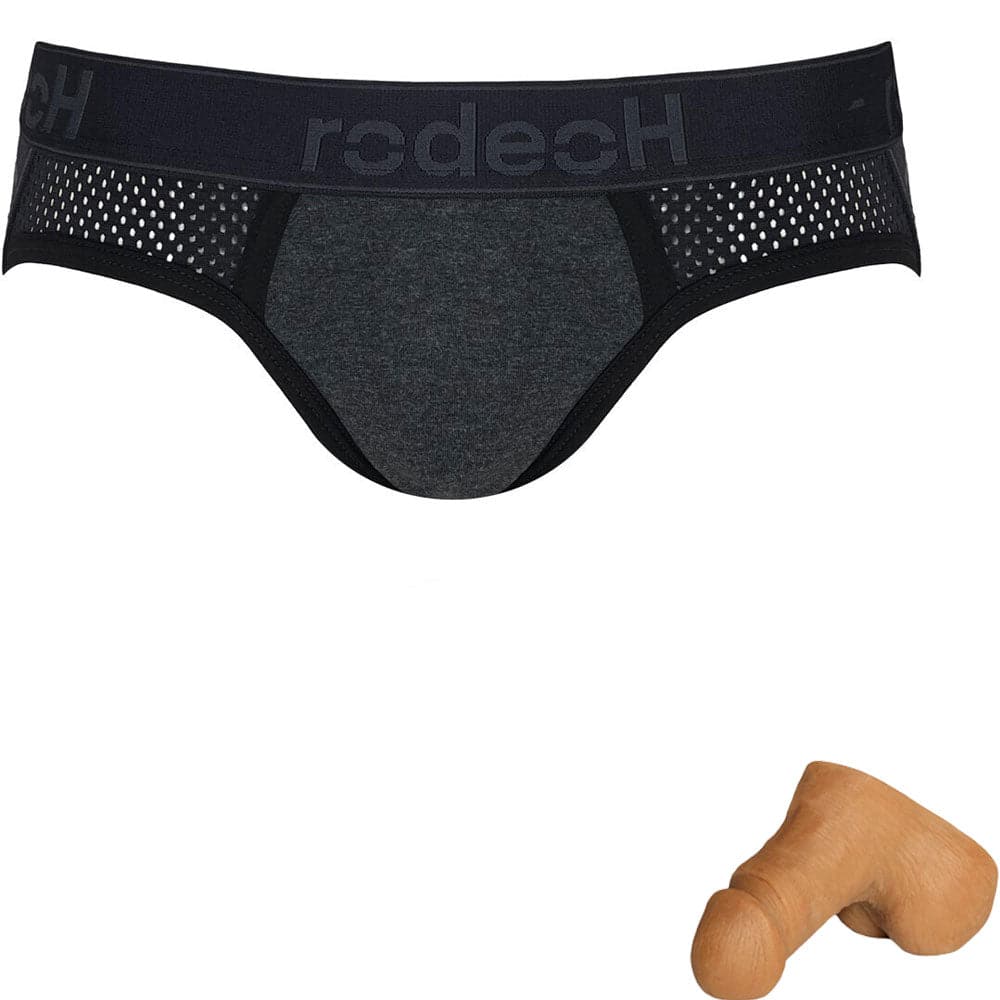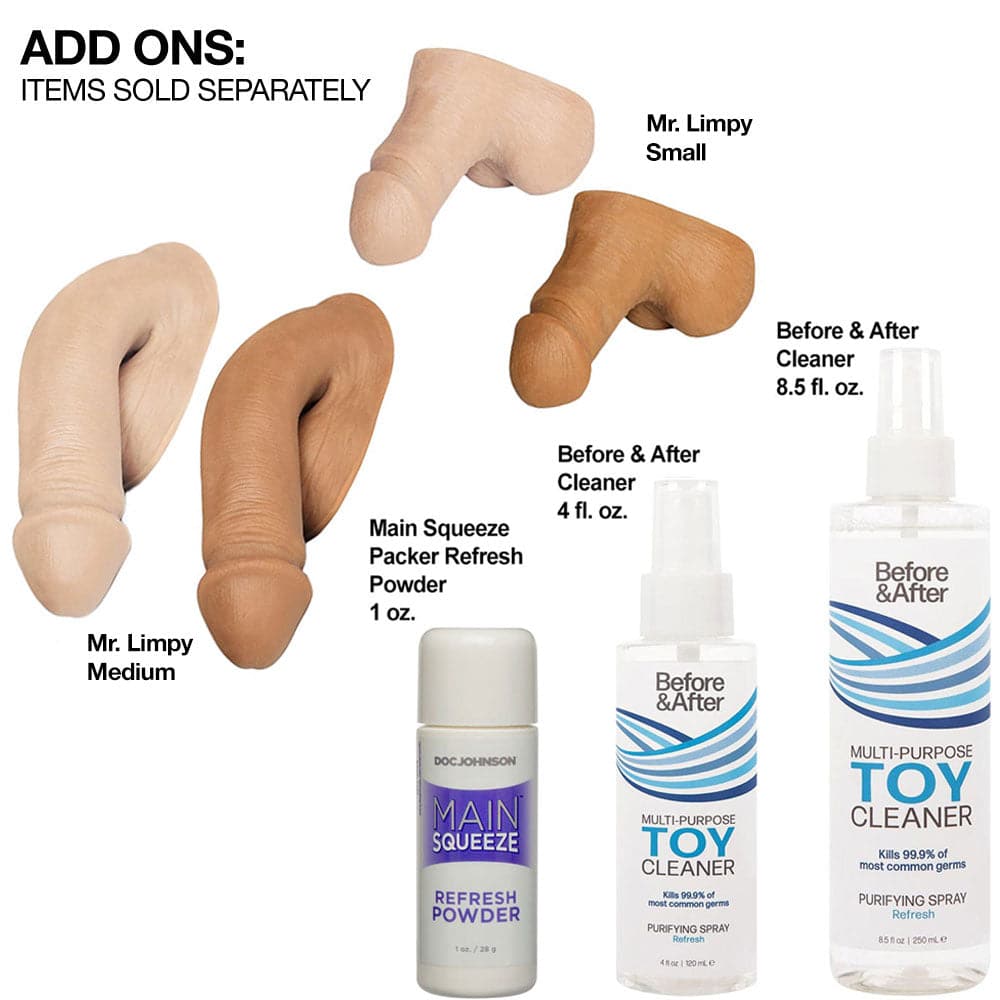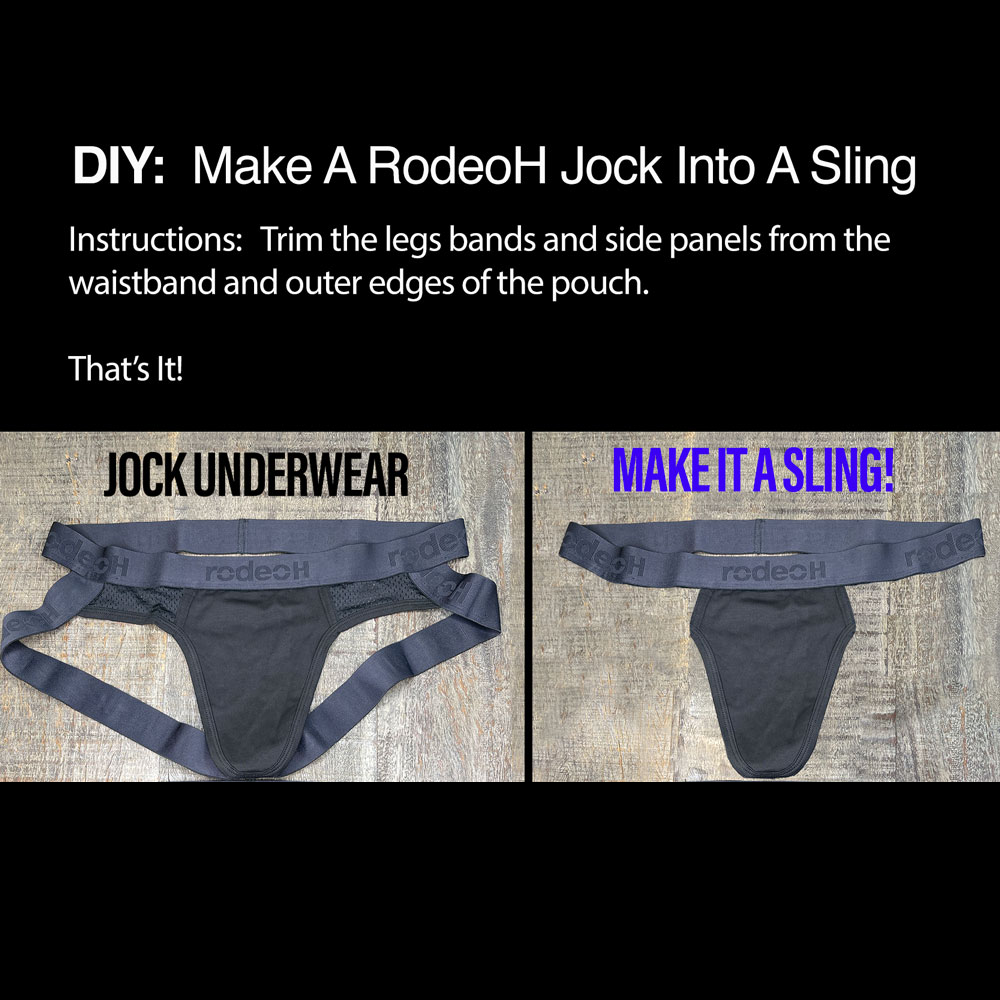 SHIFT by RodeoH is a new line of gender neutral underwear. Designed to be stylish, comfortable, affordable and for everyone. SHIFT features super soft satin waistbands and breathable cotton blend fabrics. Interior secret stash pocket is ideal for XS to M sized packers.
Package Includes: 1 - Mr. Limpy Soft Packer / Size Small (3.5 inches | 8.9 cm) in your choice of Vanilla or Caramel

Material: 95% Cotton, 5% Spandex
Care Instructions: Machine wash cold, tumble dry low.
Note: Our sizing has changed, if you have ordered from us before you may be a different size in this style. Be sure to check the size chart!
There is no O-ring in this underwear.

Shift Jock Packer Underwear - Dark Gray & Small Mr. Limpy Package