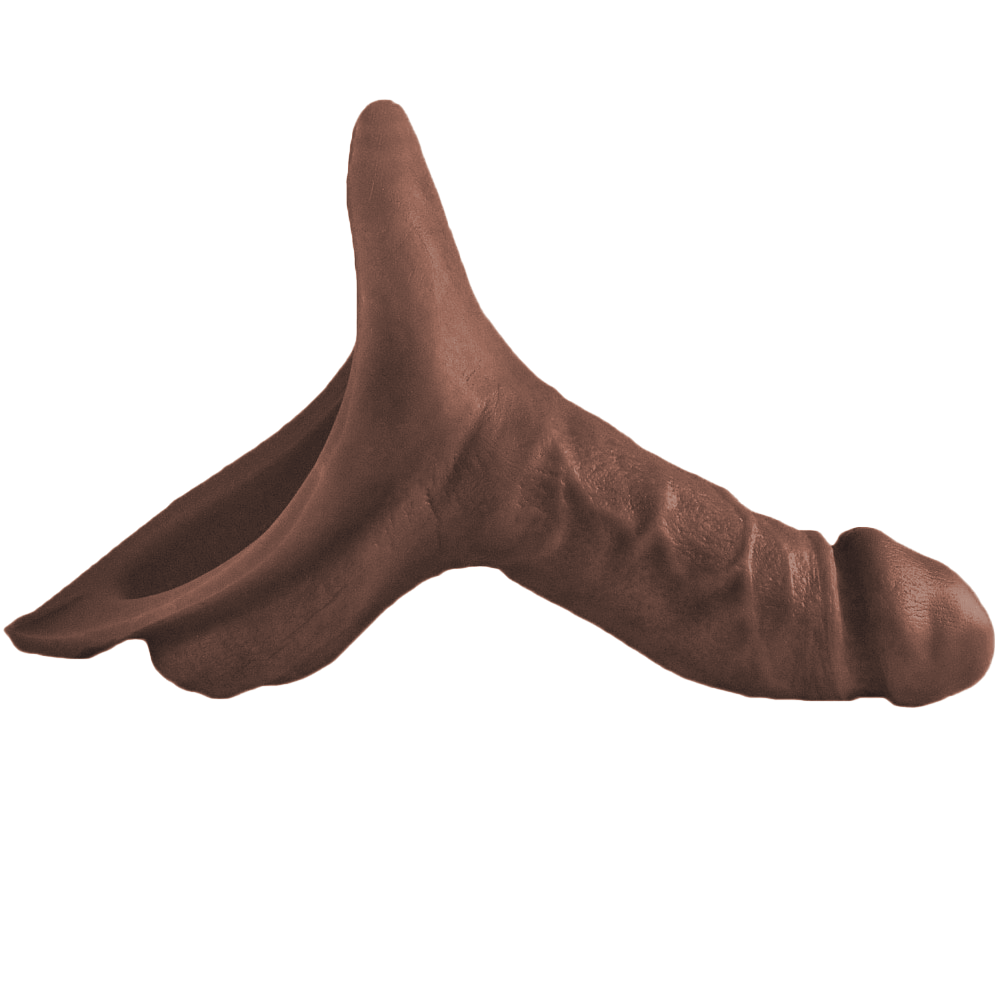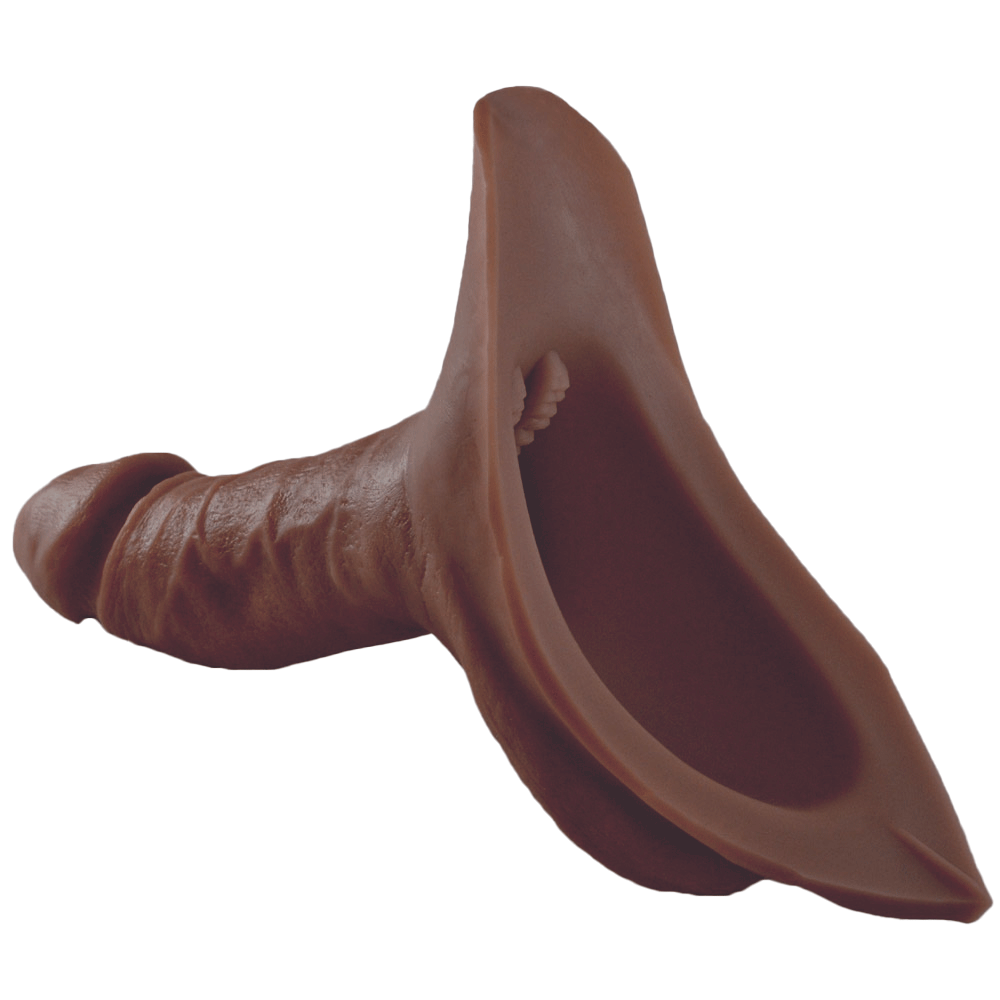 When it comes to the Sleek 4-in-1 STP Gen 2, less is more. Designed for those who want a smaller prosthetic with textured detailing. The Sleek 4-in-1 is molded off of cis males for an ultra realistic look.
Dimensions: 5" shaft length x 1.4" diameter (girth)
4-in-1 FUNCTION
Pack: Specially designed to fold in the middle for compact packing.
Pee: Balls are a sturdy cup for stable urination.
Play: Jointed rod inserts to make shaft erect (included).
Pleasure: Texture nubs in the funnel interior increase stimulation during sex.
COLOR SELECTION
Choose a shade or two darker than your overall skin tone, as cis male genitalia is typically darker than the rest of the body. The Sleek 4-IN-1 | STP GEN 2 is unpainted (solid color silicone).
PEE GUIDE
The two handed method: Press the bottom of the cup (under the balls) lightly to yourself to create a seal. Then with your other hand open the urethra by gently pinching the head.
The one handed method: Take the triangular flap of silicone at the end of the prosthetic and tuck it into the crack of your buttocks. Make sure you feel a total seal of the cup before you start to urinate. Now you are free to use just one hand to control the urethra opening by gently squeezing the head of the prosthetic.
Note: To avoid back flow, always point prosthetic downward so that the funnel can drain properly.
Sleek 4-IN-1 | STP GEN 2 by Freetom - Dark Skin