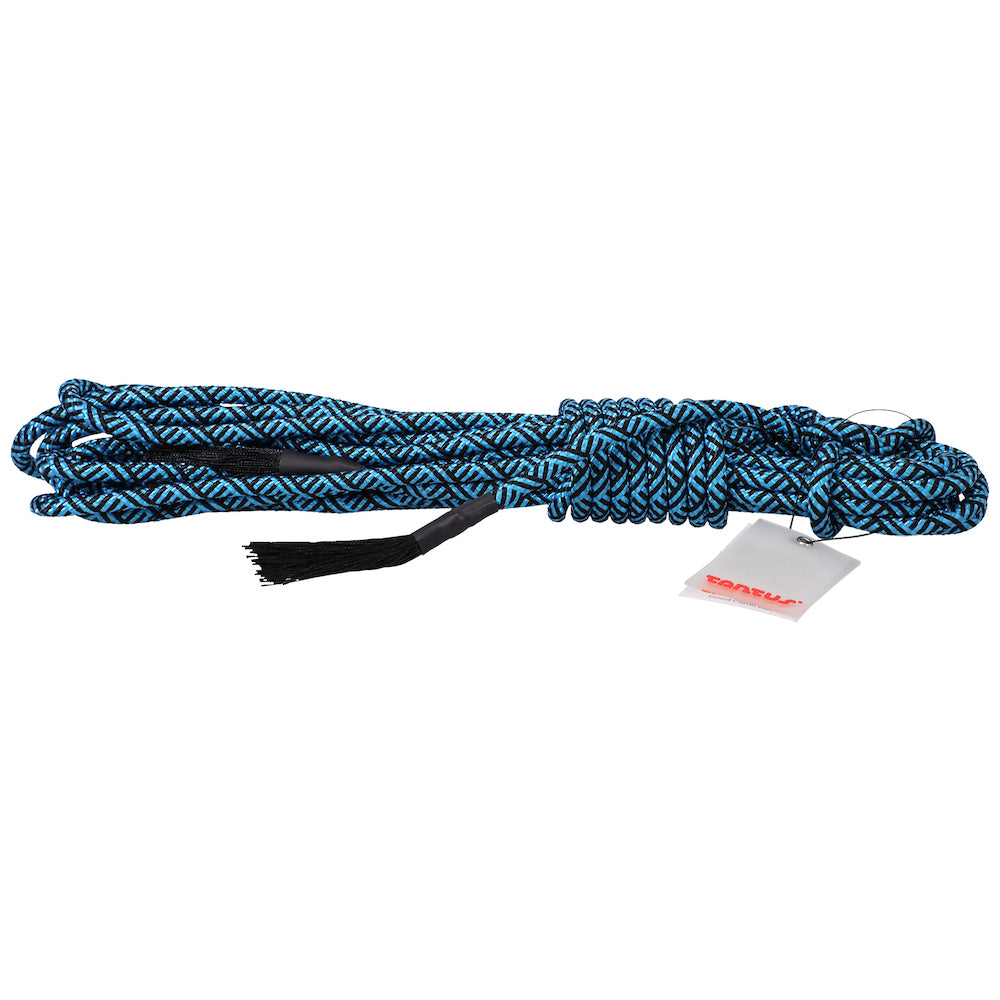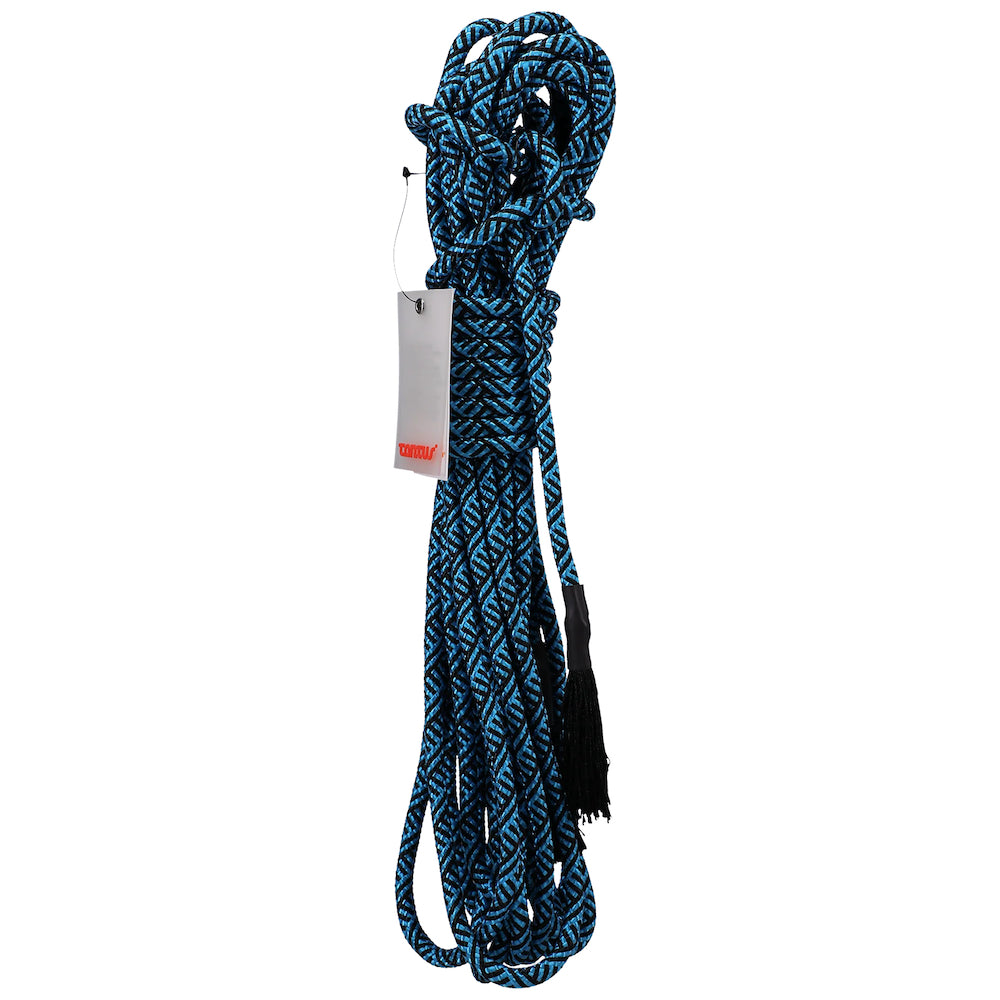 Treat yourself to a rope with a luxurious feel! The Polyester Binding Rope by Tantus features lengths that are soft in your hands and on the body, while also bendy, easy to knot, and strong.
The Polyester Binding Rope is strong, durable, and easy to work with, making it a popular choice among Shibari and other Rope Play practitioners. Soft and strong, these polyester binding ropes are crafted by Tantus, with budget and value in mind.
Revel and tease with the rope end's black tassel finish, adding the perfect touch of elegance to the chevron pattern. 
Which color will you choose: Azure, Silver or Olive? Why (k)not all three?
Includes: 30 Ft Polyester Braided Binding rope
Polyester Binding Rope - 30 Foot Length - Azure Blue