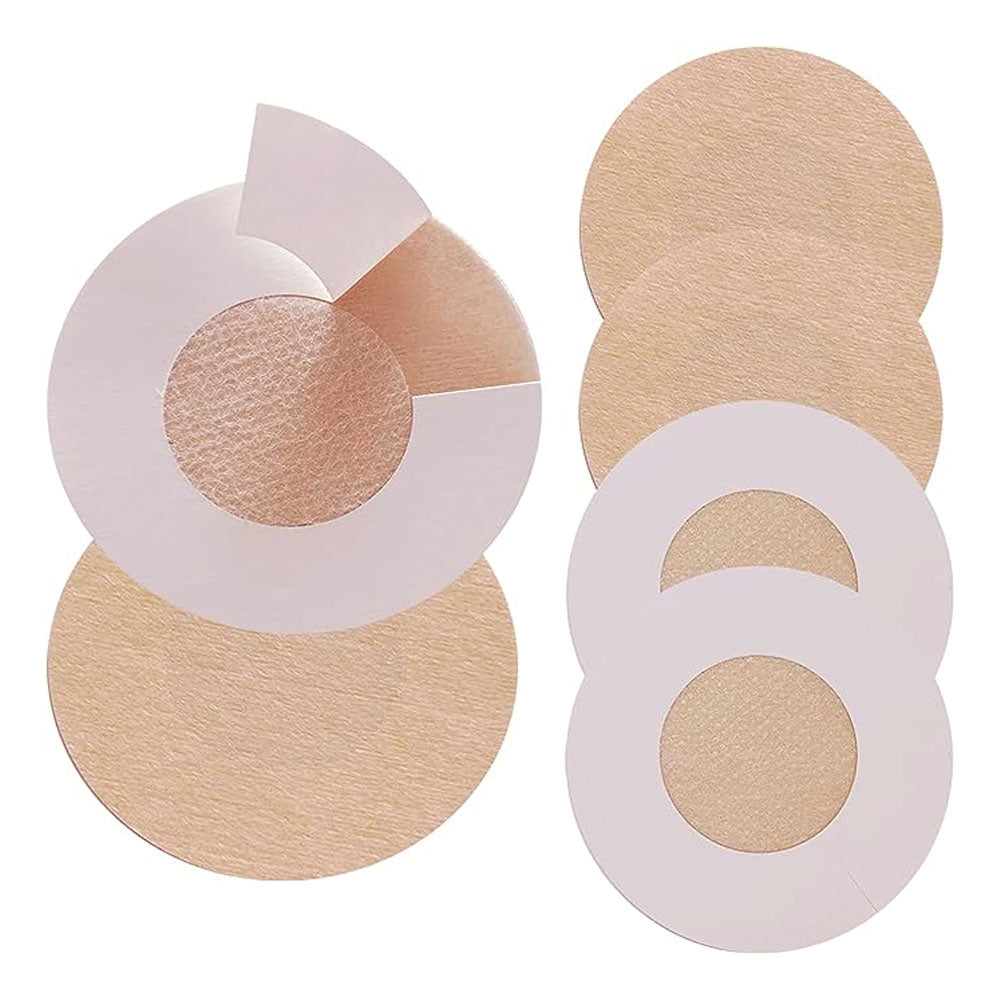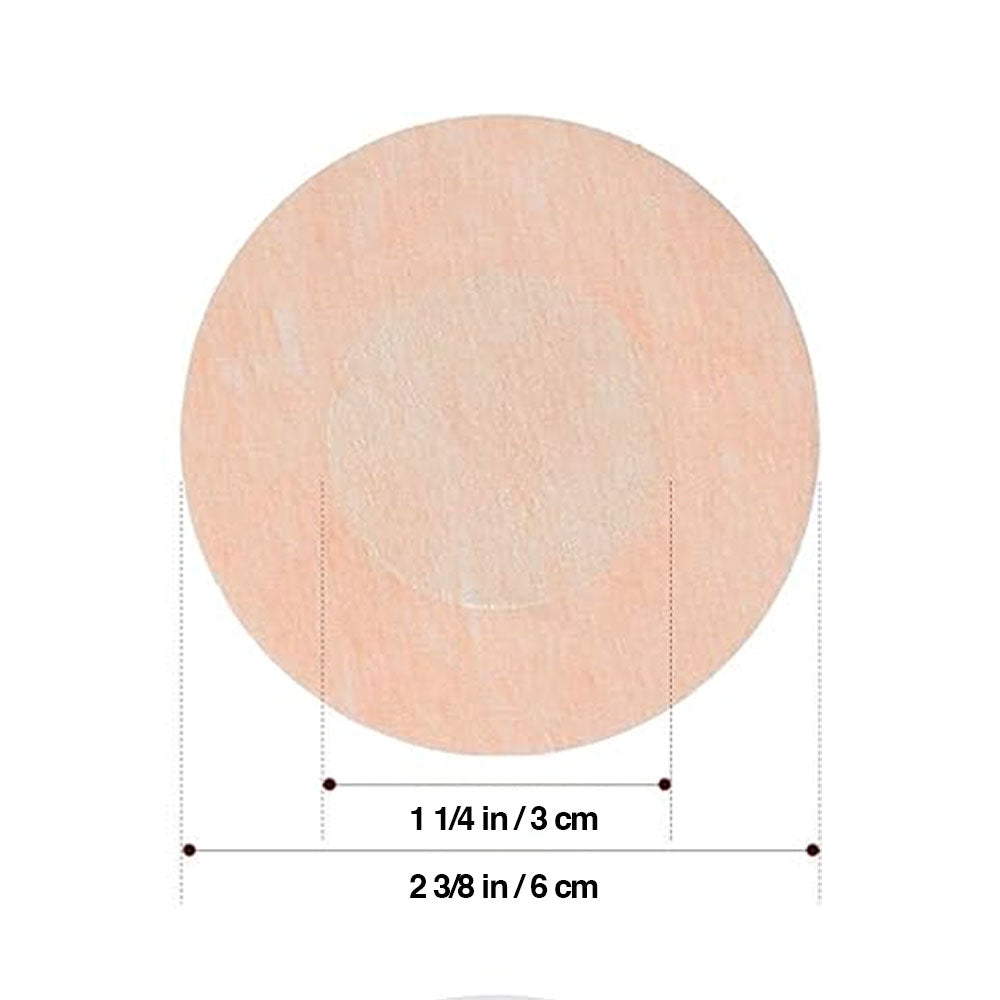 Nipple covers by Unique are made of non-woven fabric material, which is soft and comfortable to wear. These matte finish nipple covers are smooth under clothing when used alone or if used in combination with Unique body tape.
Non-adhesion soft center design protects sensitive nipples.
Adhesive surround is the same adhesive you find in bandaids, and adheres to your skin closely without leaving marks.
Compact and lightweight, measuring about 2.36 inches /6 cm in diameter.
ABOUT UNIQUE:
UNIQUE has over 25 years of experience in healthcare products. Their products have certification for CE, ISO and are approved by the FDA. Ranked as a leader in the international distribution of medical supplies, UNIQUE adheres to scientific and technological innovations to accelerate the optimization and upgrading of products.
APPLICATION AND REMOVAL:
Wash the application area with soap and water and completely dry the skin. Oils, lotions, and moisturizers in soaps can prevent the nipple cover from adhering.
To apply, remove the sticker backing from the nipple cover and place it centered over the nipple. Once in the desired position, firmly press the adhesive to the skin. Do not pull or stretch when applying.
To remove, first, saturate the surround of the nipple cover where the adhesive is with body safe liquid body oil or water. This will allow the oil or water to soak through the nipple cover and loosen the adhesive. Remove the nipple cover very slowly to limit skin irritation.
Once removed, rehydrate the skin with oil or lotion. Allow the skin to breathe uncovered overnight or for several days in-between applications.
Use only as instructed. Do not apply to irritated skin or open wounds. Discontinue use immediately and consult a doctor if you experience any signs of severe skin irritation, allergic reaction, or blistering.
Nipple Covers by Unique - 5 Pack