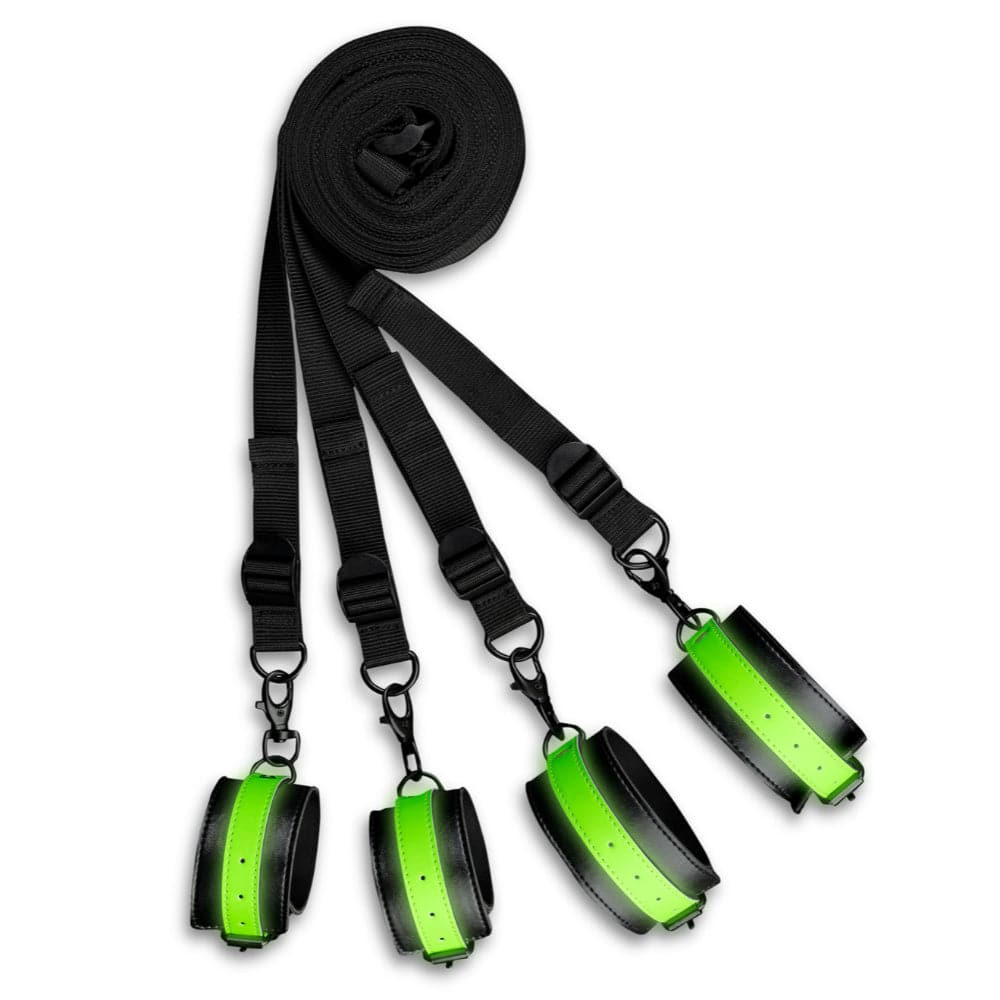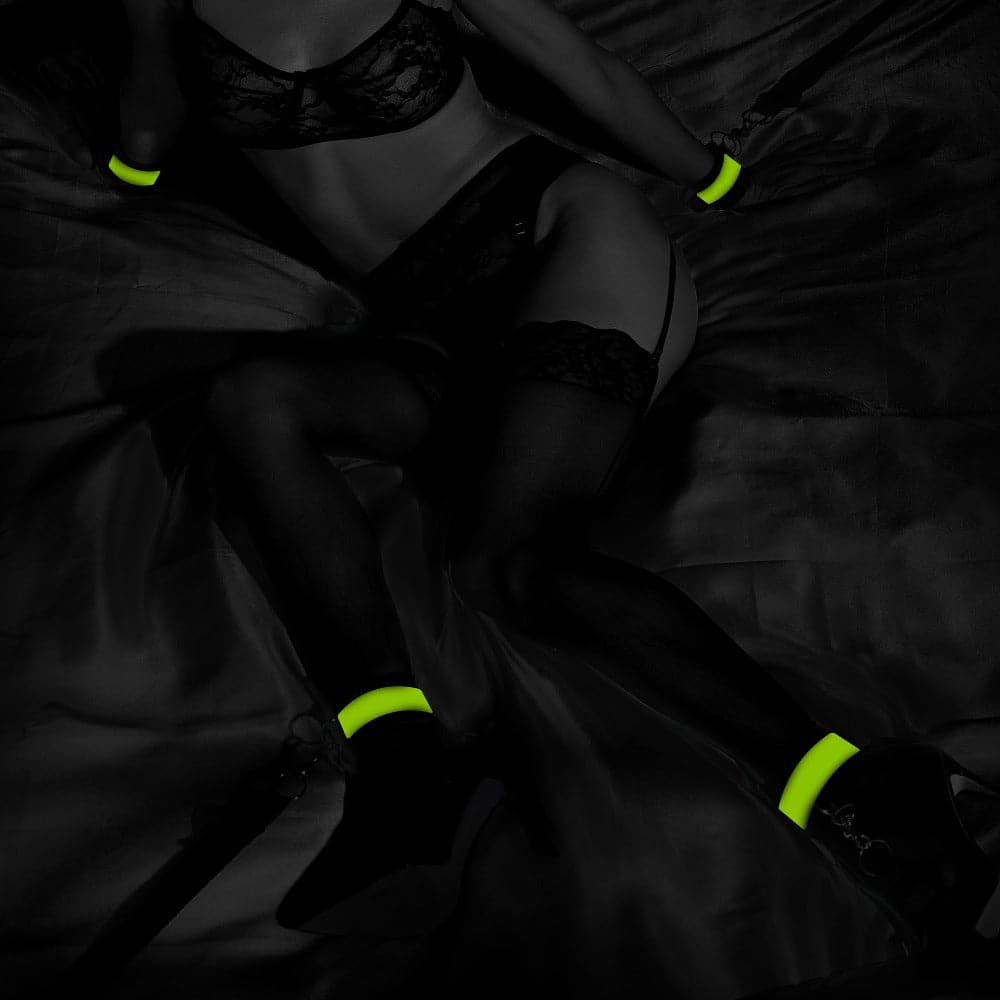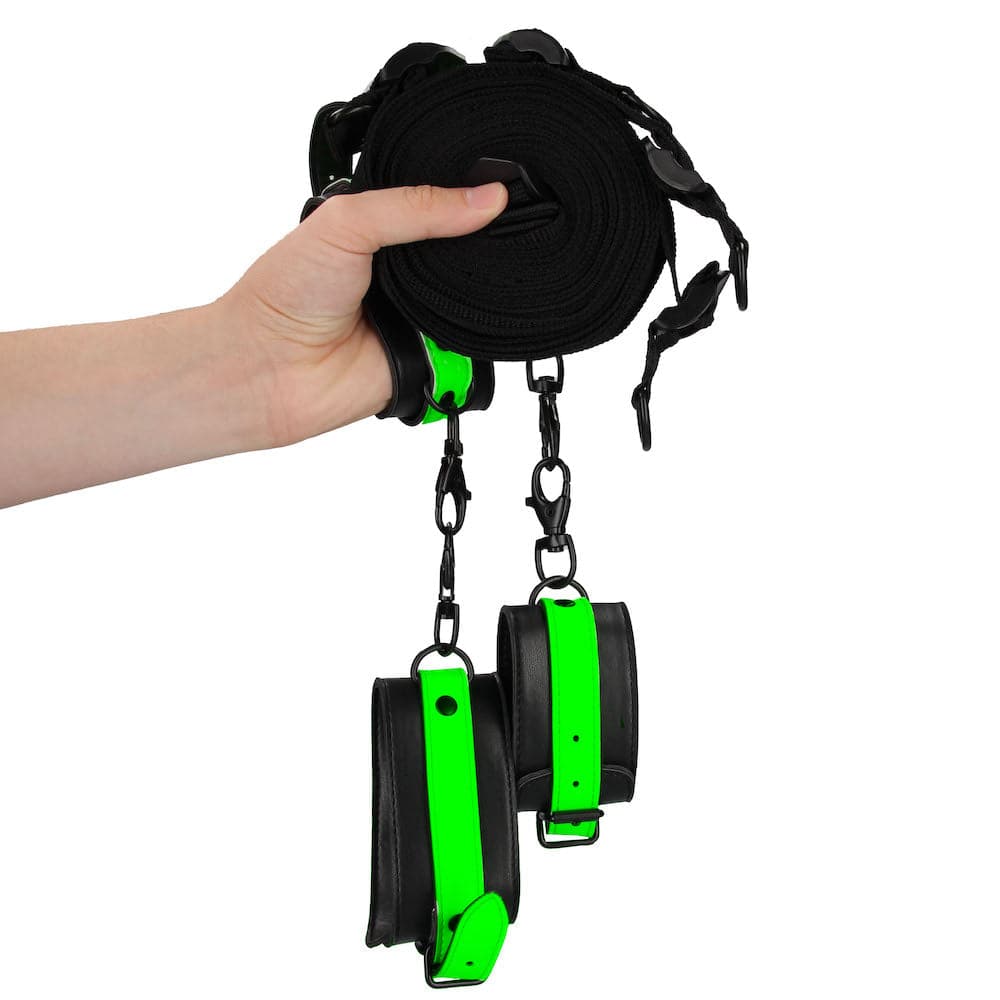 Transform any bed into a wonderland of fun and let the games begin! The Ouch! Glow in the Dark Under Bed Bindings Restraint Kit opens a world of possibilities for you and your lover. The under the bed strap anchor allows each of the 4 cuffs to be securely fastened at the 4 corners of the bed with minimal slipping and sliding. Adjustable straps allow you to customize the straps to your bed.
Glow while exploring your bondage fantasies. Unlock your vulnerable side and stay safe while taking risks. Light up the night and be daring!
Includes:  4 Glow in the Dark Wrist/Ankle Cuffs with under bed strap anchor

Note:  Ouch! Glow-In-The-Dark products must be activated with the sunlight before enjoying them in the dark.

Ouch! Glow in the Dark Bed Bindings Restraint Kit