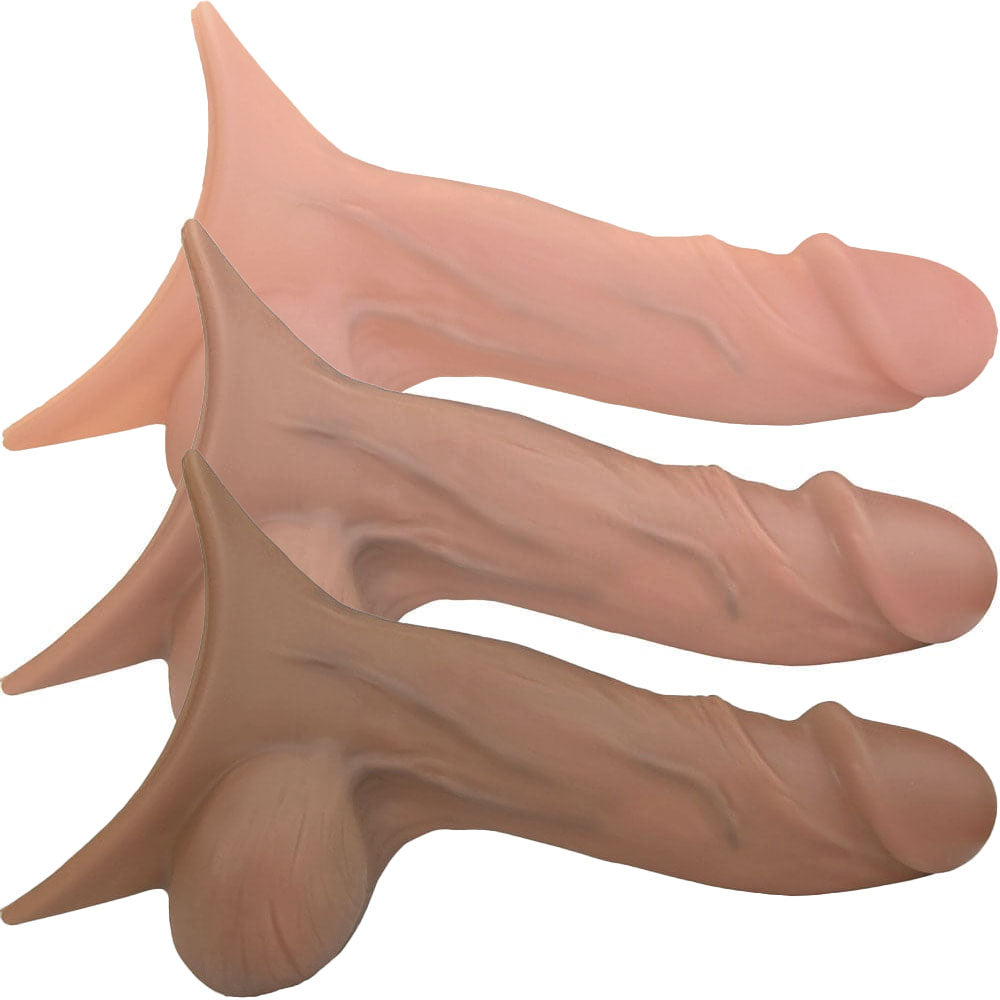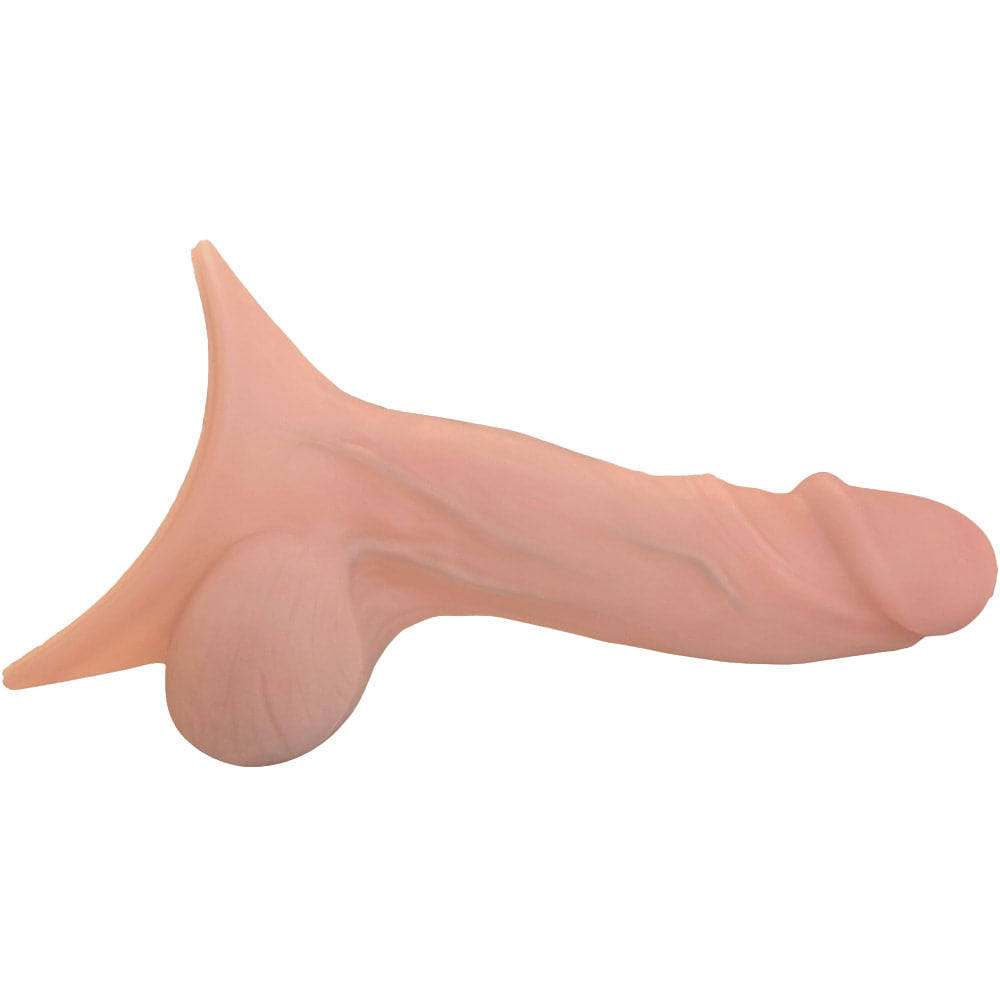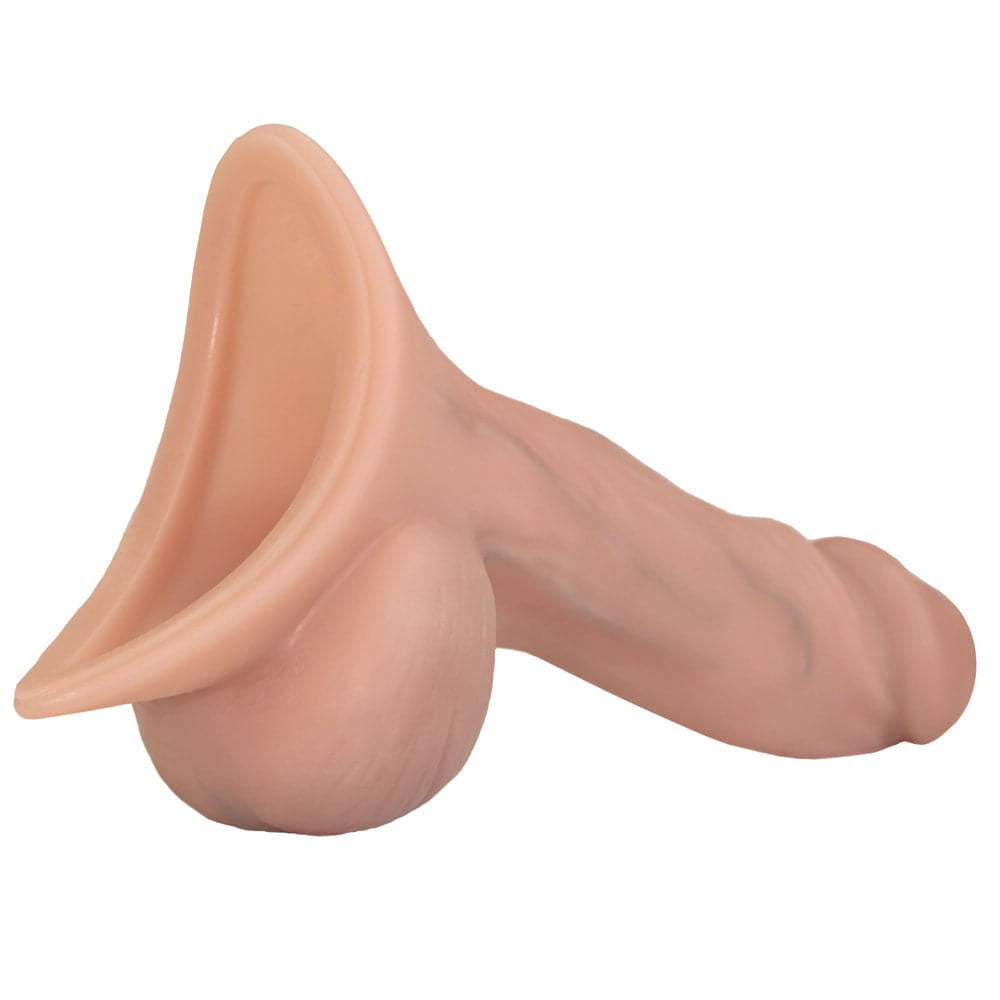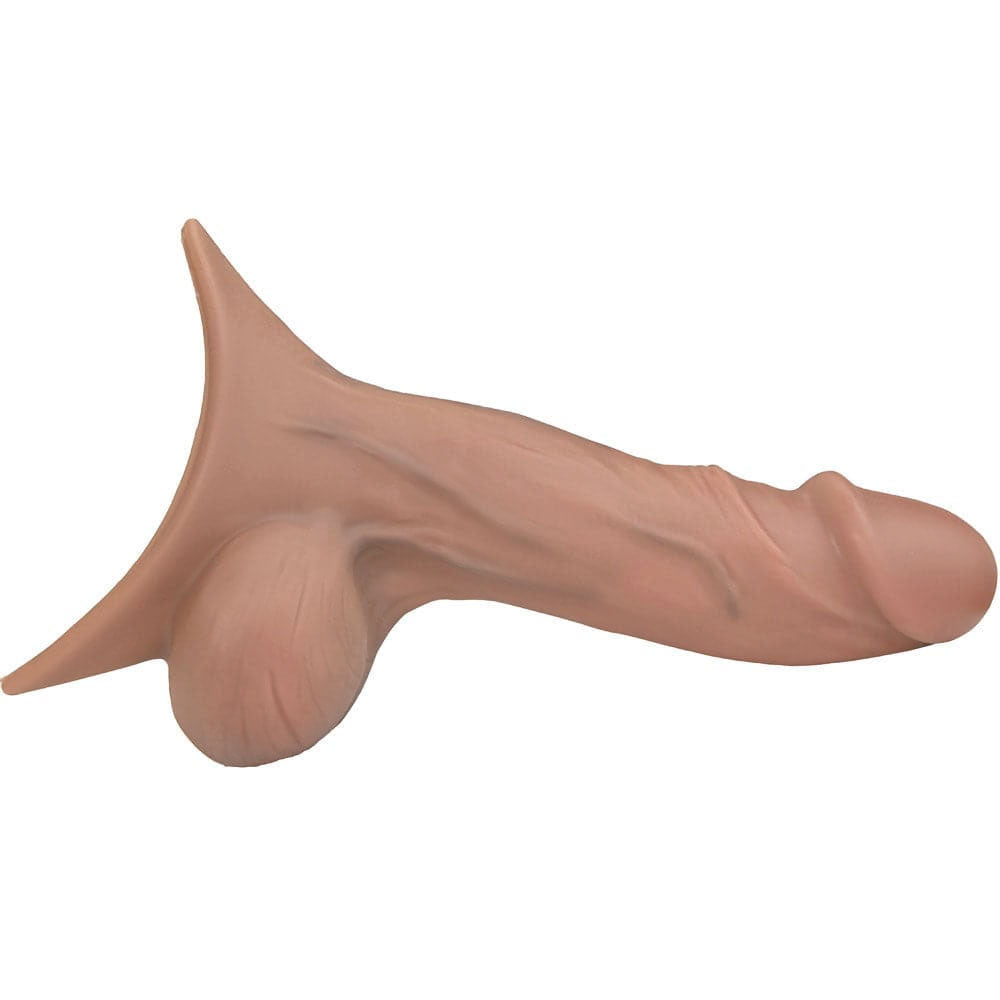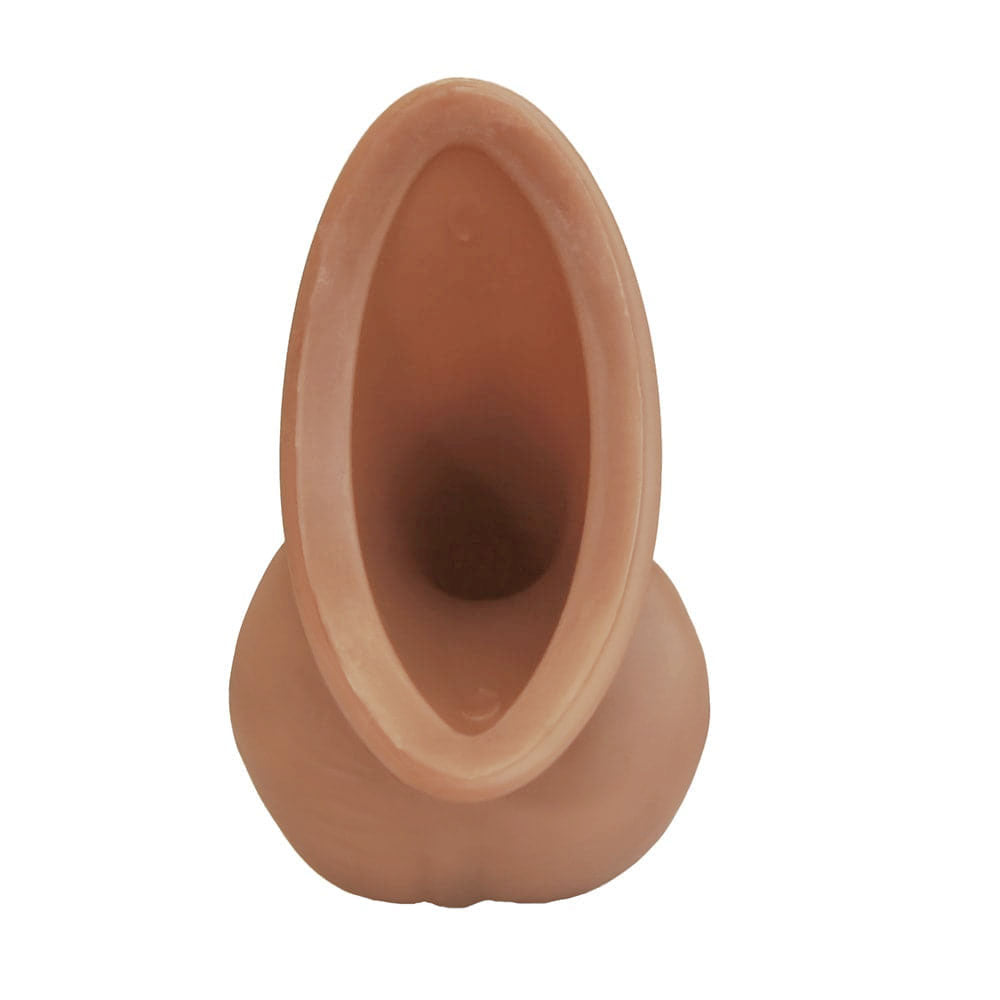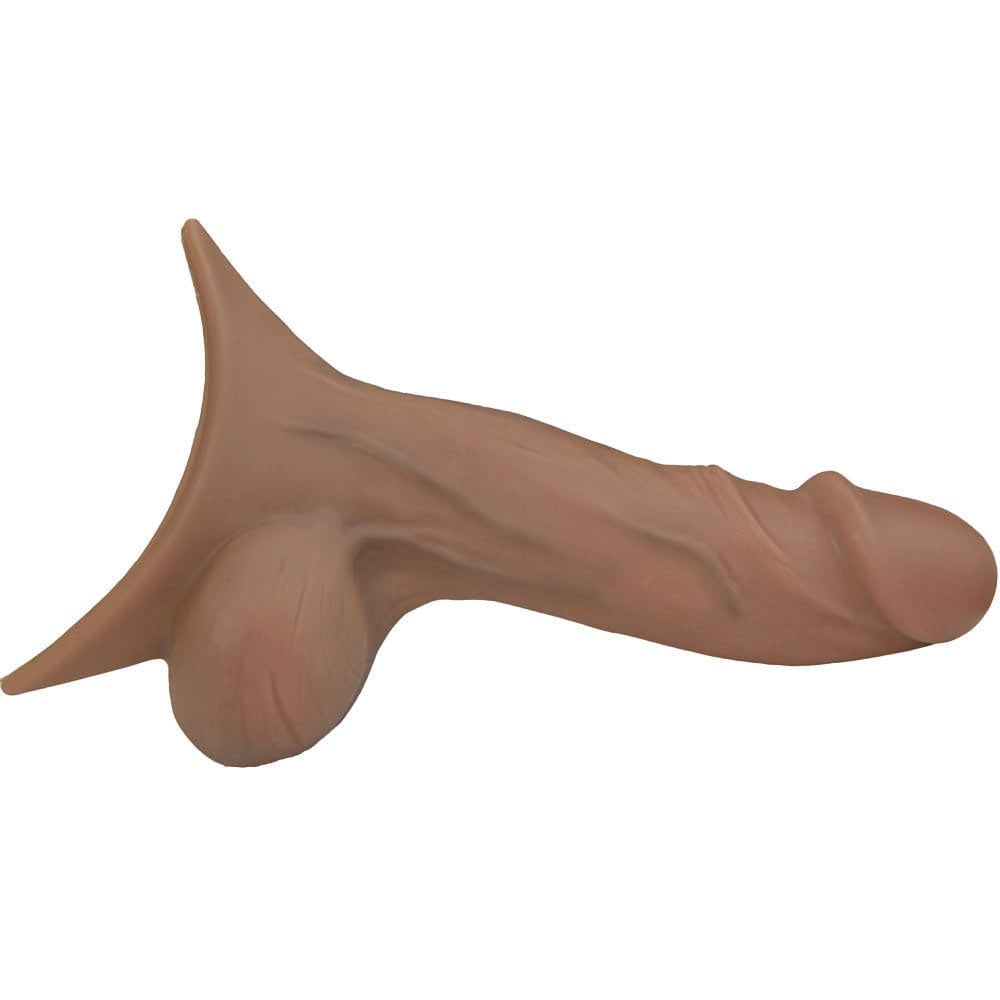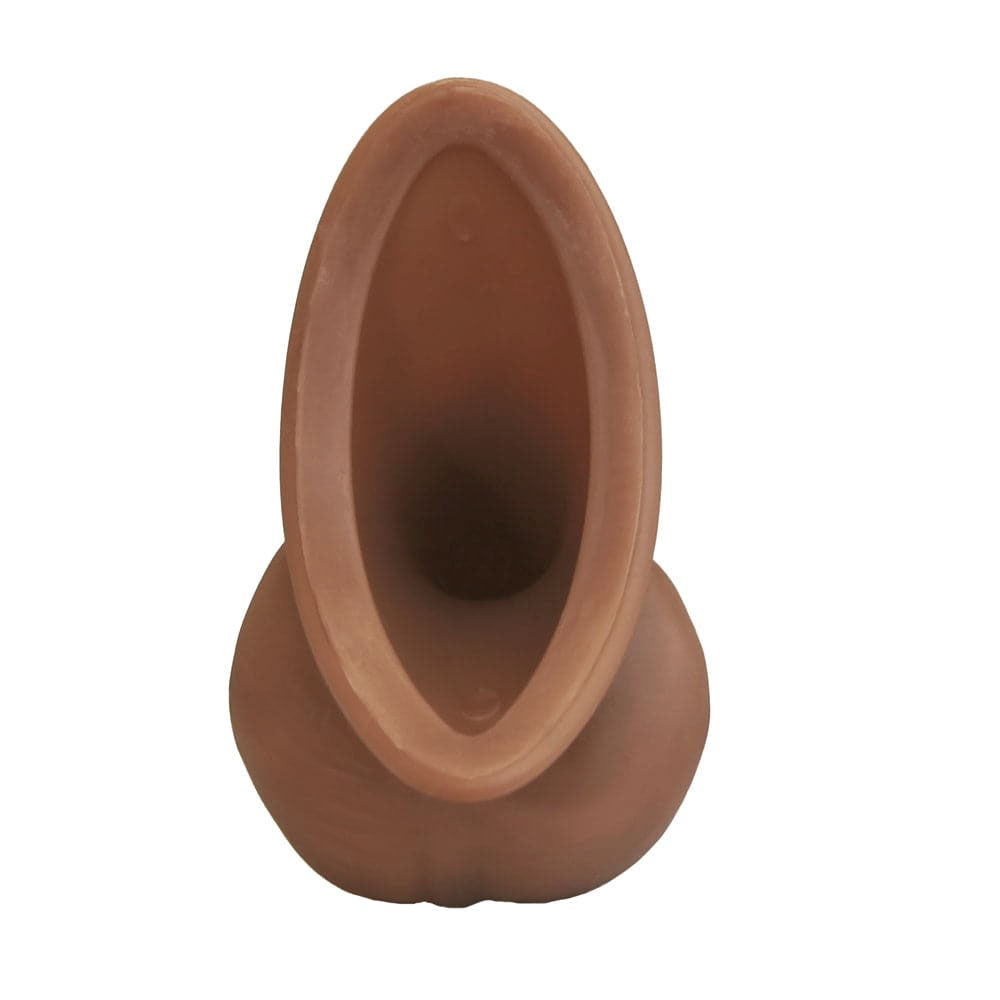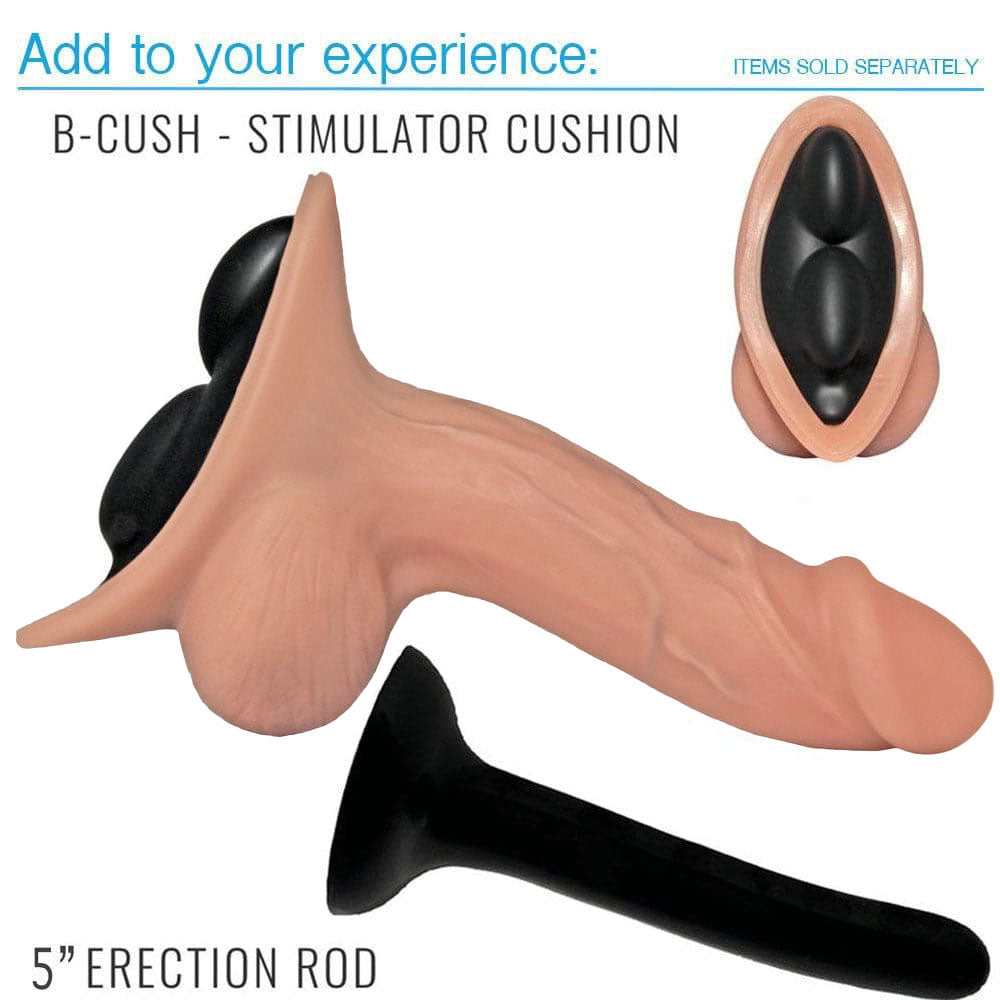 Made of 100% silicone, the Realistic STP has natural texture and vein detailing giving this stand to pee device a realistic look (tip is unpainted). The flexible silicone creates a stable funnel while still being soft enough to pack.
The unique funnel cup is designed with a splash guard rim to reduce spillage. To use, hold the Realistic STP funnel firmly against your body to form a seal. Aim and, well, pee.
Try it a few times at home to master your technique so you'll know what to expect and feel more confident when you need to pee on the go.
Recommended Pairing: TRUHK Brief *Staff Favorite: The brief keeps the shaft of the STP close to the body, maintaining connection. |  TRUHK Boxer 
* Not recommended for use with elastic band harnesses as they can break/rip silicone.
For play, add an Erection Rod.
Dimensions:  6" shaft x 1.5" diameter
6" Realistic STP Device - Minimal Painting